FUJITSU LAPTOPS Service Center In Jayanagar Bangalore
Fujitsu is a Japanese multinational information technology equipment and services company. It is the world's fourth-largest IT services provider company. This brand is not so popular in India. So, if you buy any laptop of the Fujitsu brand then it is possible to face any kind of issues regarding this device after buying. In this case, you need to repair or replace your laptop from the best repair or service center. Here in Saachi Services, FUJITSU LAPTOPS Service Center In Jayanagar Bangalore. we provide all kinds of services of all brands in a very short time with genuine services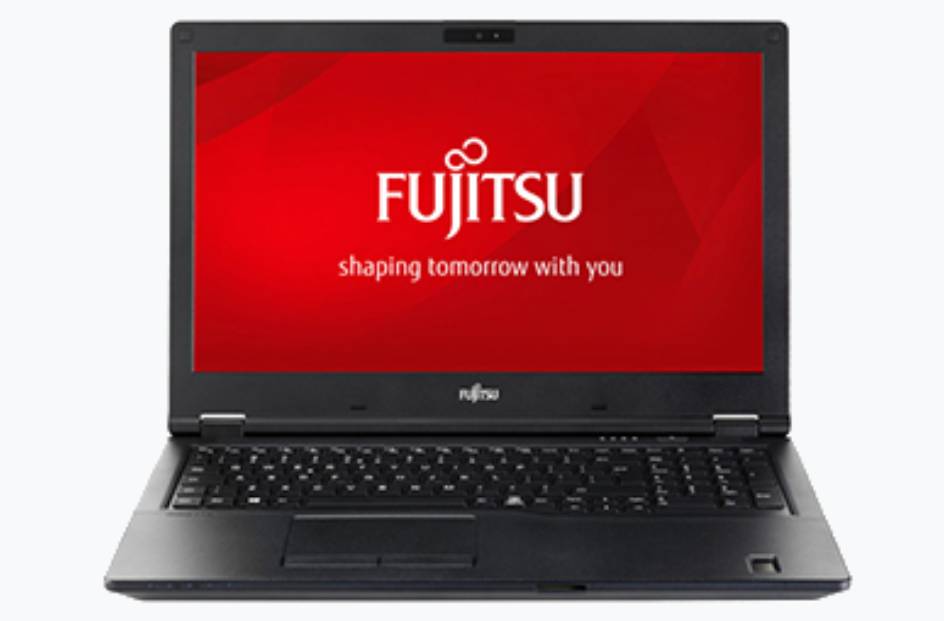 Best Fujitsu Laptop Repair In Jayanagar
Fujitsu is a Japanese multinational information technology equipment and services company. It is the world's fourth-largest IT services provider company. This brand is not so popular in India. So, if you buy any laptop of the Fujitsu brand then it is possible to face any kind of issues regarding this device after buying. In this case, you need to repair or replace your laptop from the best repair or service center. Here in Saachi Services we provide all kinds of services of all brands in a very less time with genuine services.
Saachi engineers are highly knowledgeable and experienced in this repair service. We use the latest techniques for repairing and also provide genuine products for replacement. We not only work to satisfy customers but also work to delight our customers by providing the best service. We also provide a service warranty with genuine spare parts at the time of replacement. Saachi Services provides the Jayanagar Bangalore service of all models of the Fujitsu Lifebook series, Fujitsu Lifebook Core series, etc.
As well as we provide all parts repair service and fix the issues like screen replacement, battery replacement, motherboard repair or replace, keyboard replacement, RAM replacement, Chip level repair, Hard disk repair, etc.
Fujitsu Laptop Screen Replacement
External parts like laptop screens may easily damage if you dropped it or getting harshly knocked. A laptop screen repair may seem difficult because of the unavailability of proper parts from the manufacturer. In that case, we need to replace the laptop display panel with the best certified engineers that are easily available at Saachi Services.
Fujitsu Laptop Battery Replacement
A variety of battery issues you might face regarding your Fujitsu laptop. Several factors can cause laptop batteries to not charge, it drains quickly after some work or otherwise fails, old age, a broken power cord or sometimes the damaged charging circuit. So, in such type of issues, you need a battery replacement by the best place having knowledgeable technicians like Saachi Services.
Fujitsu Laptop Keyboard Replacement
We all know that the keyboard is the input device and it can make a bridge between the user and the machine. If your Fujitsu laptop keyboard is damaged then it can stop working at any time. You also face some keyboard-related issues like unresponsiveness of some keys of keyboards. In this case you need to replace the whole keyboard from a reliable service center like Saachi Services.
Fujitsu Laptop Motherboard Repair
If the motherboard becomes faulty or damaged then the usual symptoms of a failed motherboard is completely dead. Motherboard failure is one of the most challenging issues a user or technician can face simply because there are a number of variables to consider. Saachi Services has the best technicians to deal with any kind of motherboard related issues.
Fujitsu Laptop Chip Level Repair
The first thing you need to understand about chip level repair is it needs a well-trained technician who is certified and experienced from the best repair center like Saachi Services. The Fujitsu laptop chip level repair includes the repairing of parts like screen, battery, keyboard etc along with BGA or PS2 chips.
Fujitsu Laptop Liquid Damage Repair
Water or liquid damage is very common among laptop users. Sometimes we often spill drinks while using our laptops on the bed and it can damage the internal components or make the laptop unusable. At our Saachi Services center, we repair all kinds of liquid damage that affect the components like motherboard, CPU, hard drive and optical drives.
Fujitsu Laptop Hard Disk Failure Repair
A hard disk failure of your Fujitsu laptop occurs when a hard disk drive malfunctions and the stored information cannot be accessed with a properly configured laptop. A corrupt or malfunctioning hard disk can be recovered by trained technicians. At Saachi Services, we set back old stored data using advanced data recovery equipment.
Fujitsu Laptop Hinge Repair
Connectors between the laptop screen and the keyboard can be broken due to some drops or hard knocks then your laptop needs hinge repair or replacement by qualified engineers. If your hinge is completely broken and needs immediate replacement then our technicians at Saachi Services are happy to help you.
Fujitsu Laptop RAM Replacement
Defective RAM can cause all sorts of problems. Bad RAM might be the problem of frequent freezes, reboots, or brings up a BSOD, etc. If you are facing such issues then at Saachi Services, our technicians will analysis and do the needful task to fix those RAM related issues.
Fujitsu Laptop Virus And Malware Issues Removal
When we talk about Malware then it is one kind of software that is specifically harming and infects the host system and it also covers all the different types of threats to the safety of your Fujitsu laptop. If you are affected by those things then you need viruses and malware removal by a qualified engineer.
Fujitsu Laptop Body Repair
Laptop body repair is a whole-body repair of your Fujitsu laptop including screen, hinge, keyboard etc. You can consider any kind of damage related to your Fujitsu laptop like involuntarily drop or it might suffer from a hard knock and got an issue of laptop cracked. We offer all kinds of Fujitsu laptop body repair services.
Fujitsu Laptop AMC Services
Annual Maintenance Contract or AMC is the protection of your system from malfunctioning. It is an IT support and services ranging from structured cabling to installation and support of windows servers, software compliance, desktop, laptops, MAC, etc. So, if you run any kind of business then your computers and laptops are part and parcel of your business. Saachi Services provides the best AMC services.
Our Google Lovely
Customers
Vijaykumar Sarvade
2022-10-29
Good
Sudeep Dasgupta
2022-10-28
Saachi service center done a very good job thank you
Jayati Dasgupta
2022-10-28
Good wrk
Haneefa Chalad
2022-10-28
Good
I gave my dell laptop it was broken they repaired it and I seriously think they put genuine parts on the laptop.
Saachi Services best service center I ever visited.